Central Control
ACTS controls the test system with the concept of SDN. Test and R&D personnel use the ACTS controller to control the transmission of Agent, Test Center in the test area to collect test results and automatically determine the product yield rate of the test project. The manager can also monitor the testing information through the ACTS controller.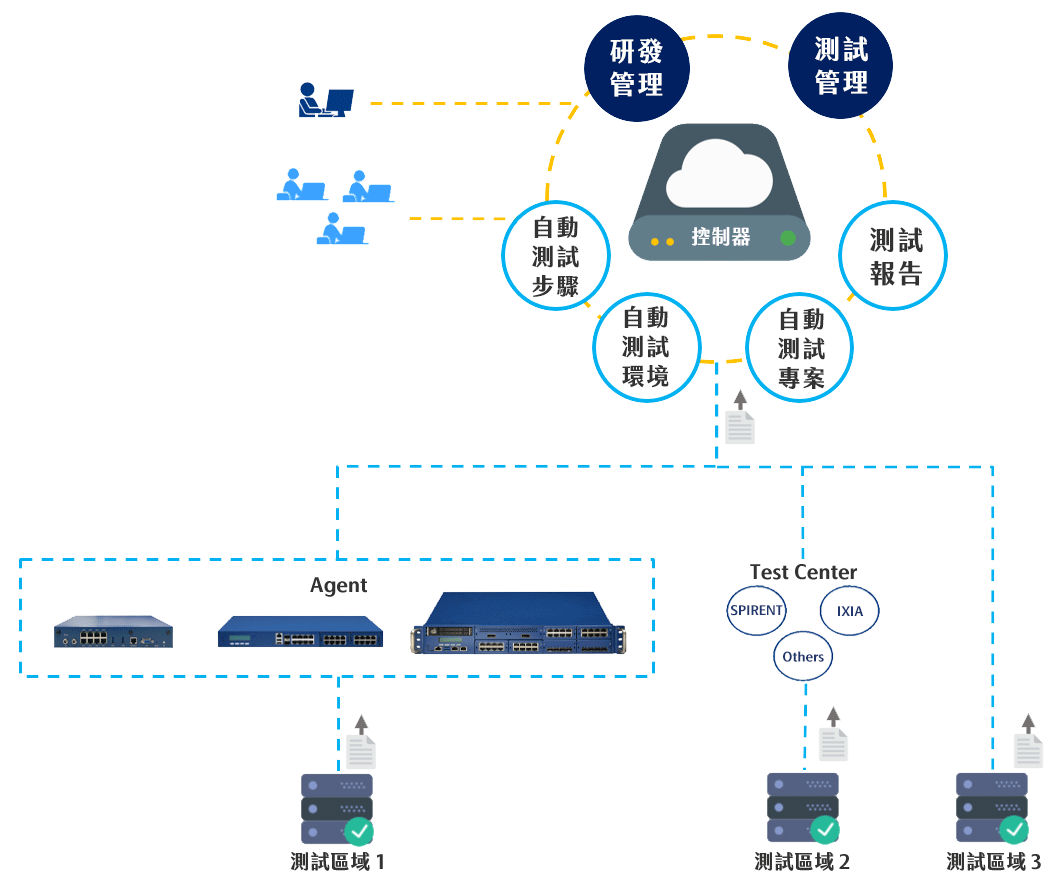 Improve Automation Efficiency
ACTS uses a graphical user interface without complicated command lines. Users can easily enter or record the test steps without writing scripts or codes, saving time to get started. ACTS also has powerful and flexible test project building functions, which can be arranged, combined and maintained at will. Better yet, all test projects are portable and reusable.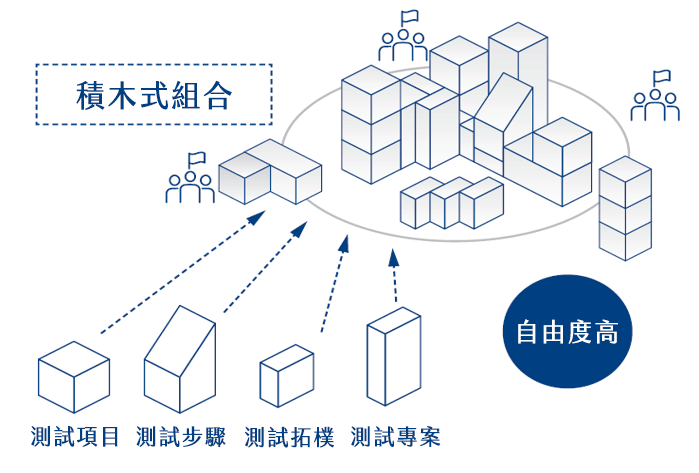 Flexibility of Topology
ACTS provides a virtual network route to setup test topology to avoid problems such as available or dedicated physical interface is changed when a test project is established to make sure 24/7 continuous automated test.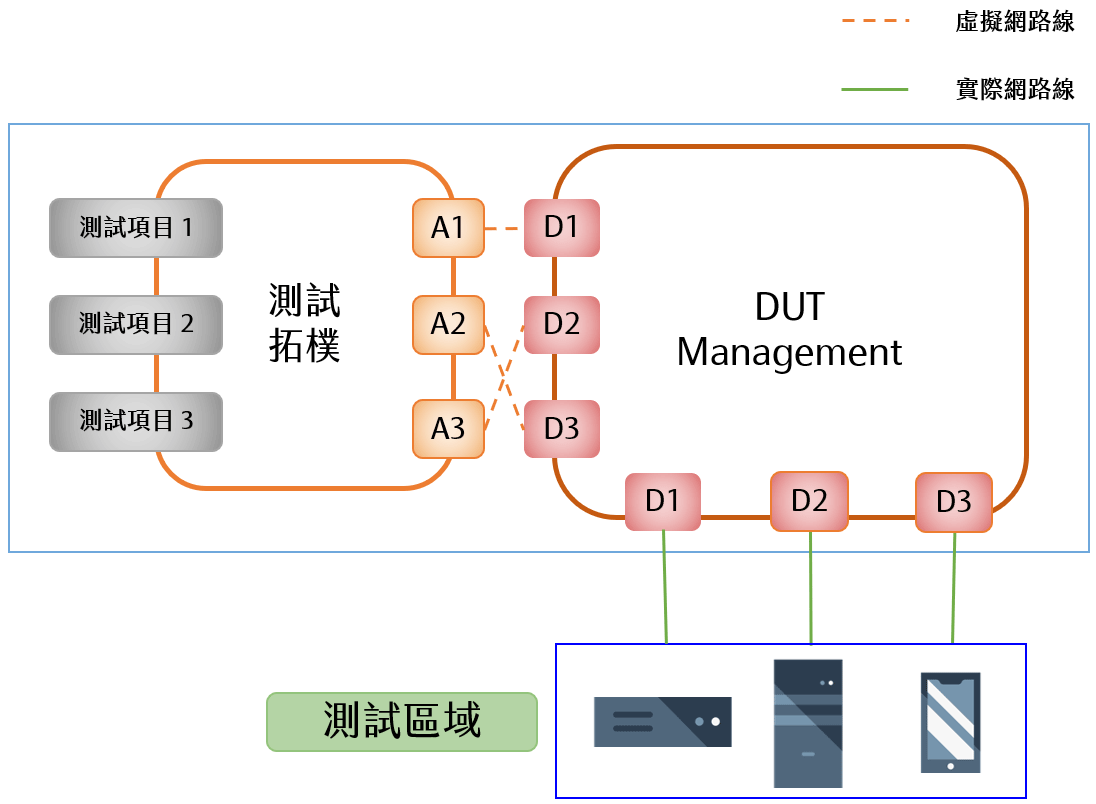 Test Report Optimization
ACTS integrates the self-developed test equipment and 2 mainstream packet generators to generate a consistent test report for efficient cause analysis.